Early concept sketch : The old and the new
As the current stone farmhouse sits within a water-logged sloped terrain, our initial design philosophy is to lift the new structure out of the ground on steel piers, thereby creating an 'Arc', protecting it from the elements and also allowing us build an air-tight, passive house standard dwelling.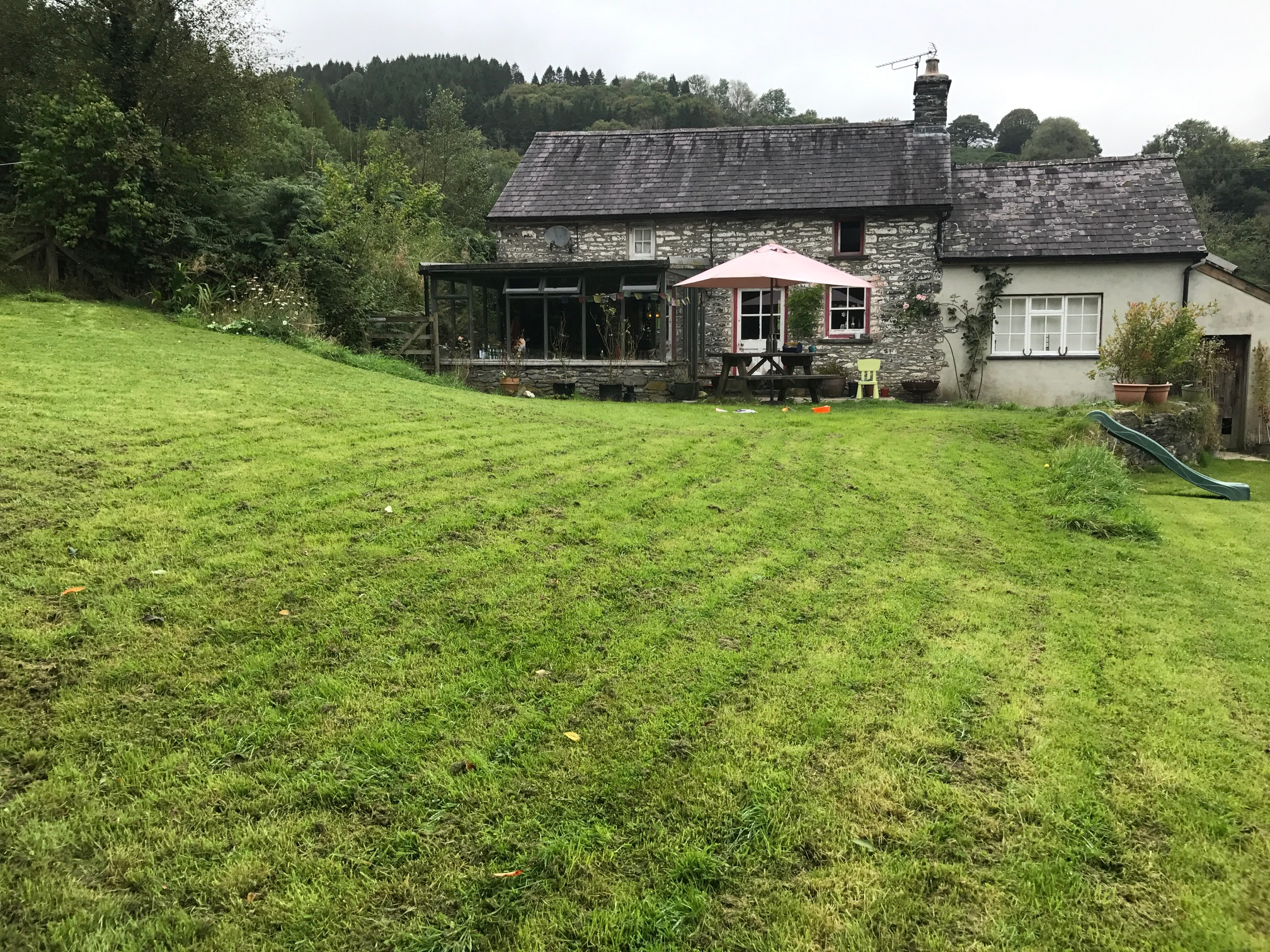 THE HIP HOUSE
'TY CLUN', or 'THE HIP HOUSE', is a 18th century stone cottage in the stunning surroundings of the Carmarthenshire countryside. 'TY' meaning 'House' and CLUN' meaning 'The hip of the valley'.
This exciting part contemporary new build, part conservation, scheme has recently come to our practice through our new clients Sophie and Ben. A pre-application submission has been made to the local authority, that seeks to bring them on board, for what is to be an exemplary, innovative, sustainable low-energy home.
The original house is to remain and form the proposed Kitchen space, whilst a single storey, flat green-roof, new build structure, will contain the living and sleeping zones. Polished concrete cantilevering structures with frameless glass volumes that embrace the landscape, vivid colours, textures and extreme weather, have inspired the early design stages.
A modernist new build dwelling is required, that incorporates the existing stone structure, whilst providing a new open plan, light filled contemporary space, inspired by the materials and sense of place of this unique and stunning location.
In order to have minimal disruption to the land, the intension is to raise the new build structure from the water-logged ground, on a series on structural piers. Oxidised copper cladding, polished concrete and glass will seek to echo the textures and colours of the landscape.
Off site timber frame construction, with blown in 'Warm-cell' insulation, solar thermal panels and a Mechanical Heat Recovery System, will all help to create an open plan, beautiful space that relishes its rural context, whilst providing the family with a modern, dry, warm, low energy home.
Although this is at design/planning stage, there will shortly be some exciting Images added to this folder....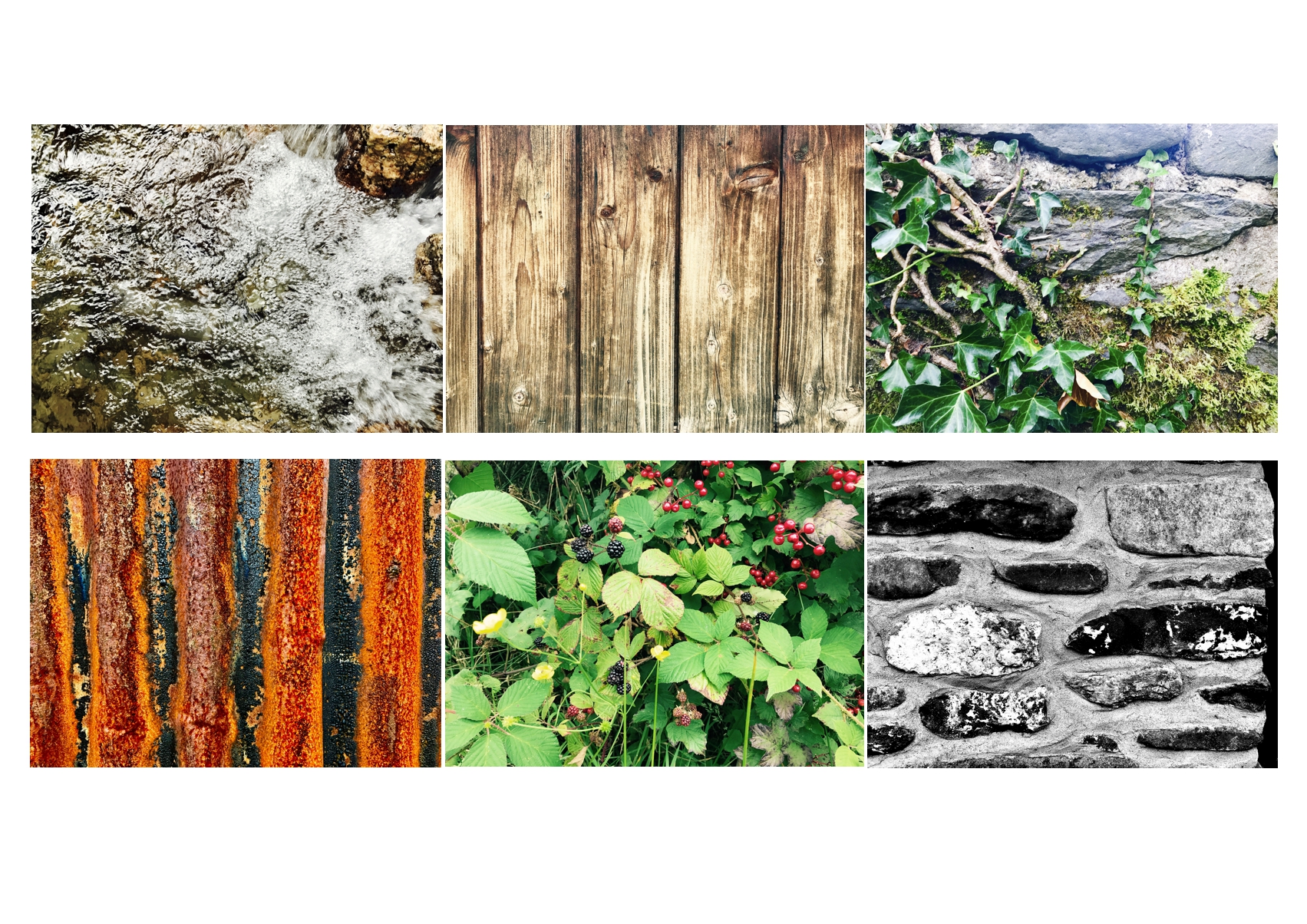 The Site : Materials, textures and colours
To enter the site, you must drive through a stream. The element of water provides a strong anchor to the proposed concept. The vibrant orange of the surrounding rusting agricultural buildings and the fern, the wonderful textures and warm grey colours of the stone structures, all offering inspiration that will guide the design.
The 'essence' of the site