STONEfold
Concrete, glass, steel and stone angles, fold, hang and cantilever, delicately
STONEfold
The latest project to hit our drawing boards is a large scale, contemporary extension, to a stunning 18th Century cottage in the countryside of South Wales.
With such wonderfully enthused clients and such a rich, historical structure, it was not too hard for our design team to get a 'hook' on where initial concepts would lead.
STONEfold
Exploratory concept model 01.
STONEfold
The 'new' elements delicately 'fold' around the original 18th Century solid stone walls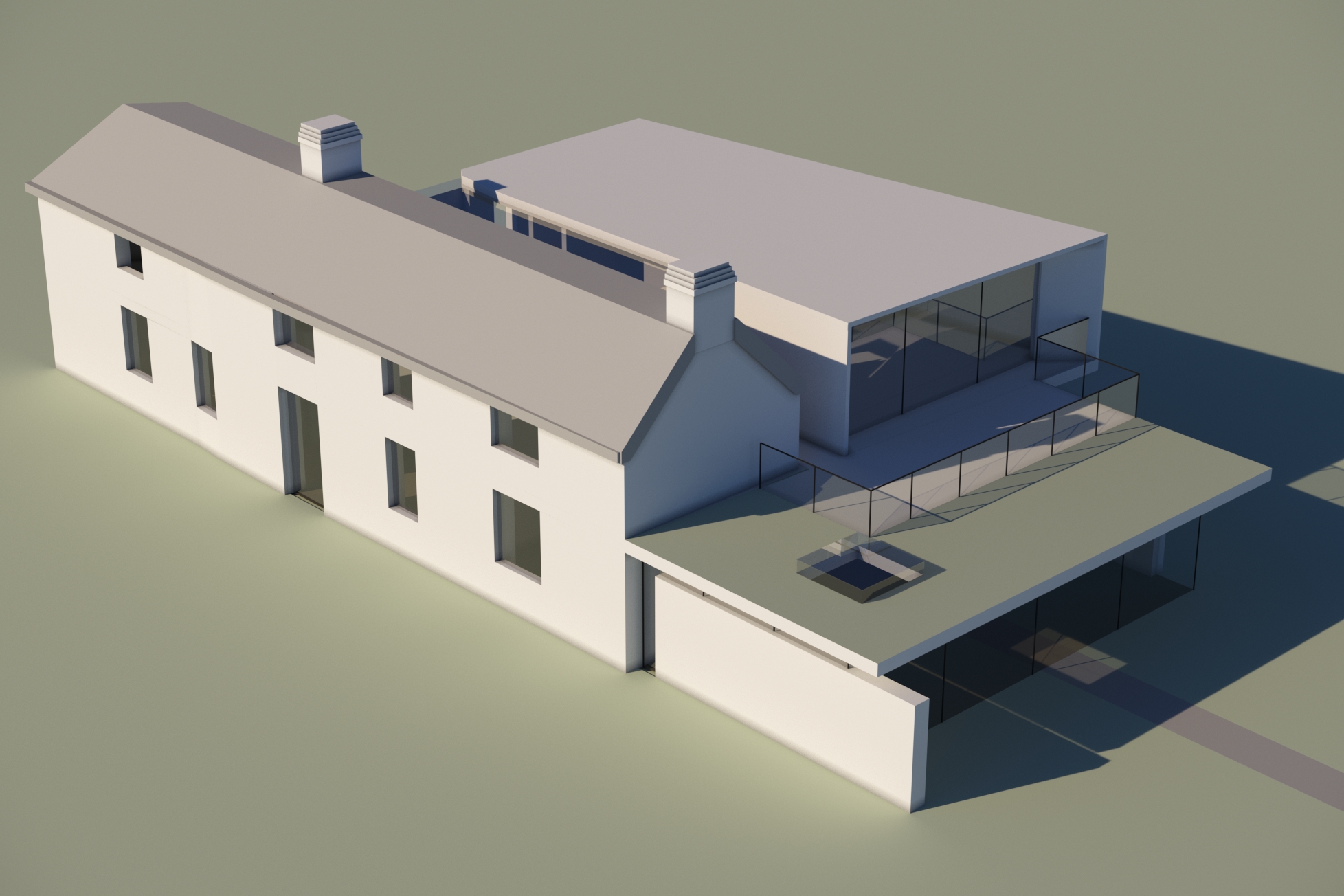 Early Concept Sketches